Catalina Island Scuba Diving
The waters surrounding Catalina Island are consistenly among the most popular island scuba diving travel destinations in California. Offering excellent visibility throughout the year, the Island's sheltered coves, underwater walls, myserious caves, thriving kelp forests, and ship wrecks are all home to a bountiful variety of colorful marine life. Catalina's water temperatures vary seasonally, from a low of 56 degrees during winter months (when visibility can reach up to 150'+) to a high in the lower to mid 70s during summer months.
While the island offers so much in the way of entertainment, the true beauty is arguably just under surface in the nearshore waters surrounding the Island. Depending on how experienced you are, there are all kinds of exciting scuba diving locations around the Island including reefs, caves, and wrecks. Contact one of the dive shops below for recommendations and to organize your dive. Any one of the experienced dive shops can point you in the right direction or take you on a guided scuba diving tours, complete with rentals, based on your experience.
Catalina Dive Shop
On site at Lover's Cove. Call toll free 1-877-SNORKEL or 1-87-SCUBA DIVE.
Catalina Diver's Supply & Dive Shop
Offering introductory scuba diving classes with no experience, guided scuba tours, and certification classes from open water through rescue diver. Two locations for full service rental, sales and air fills. Boat trips are always available! Call 310.510.0330 for reservations.
Catalina Diving Resorts
Catalina Diving Resorts has been packaging dive excursions to the island for the past 20 years. We have found the diver friendly hotels to make ones vacations easy and hassle-free. Our "one call does it all" has been a favorite for dive shops, clubs, dive instructors and students, and honeymooners as well. Let us set up your ferry times, hotel accommodations, boat diving, shore diving, dive rentals and dive classes. You're just a phone call or email away for planning a dive vacation on Santa Catalina Island!
Catalina Island Expeditions
Rents Scrambler XT kayaks, specially designed for scuba use. Also guided kayak expeditions. 310-510-1226
Catalina Scuba Luv
Full service dive center. Intro dives, advanced training, boat charters, gear rentals. 800-262-DIVE
Catalina Snorkel & Scuba Adventures
On-site at Lover's Cove. Call toll free 1-877-SNORKEL
Catalina West End Dive Center
Two Harbors has a full service, PADI certified dive shop. Offering boat dives, instruction at all levels, guided underwater scuba diving tours, guided kayaking tours and equipment rentals. Call 310.510.4272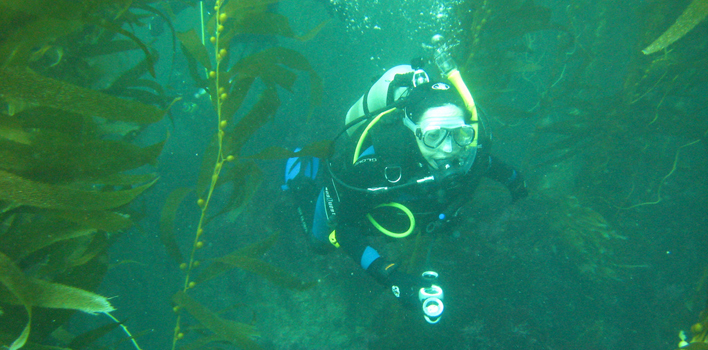 We recommend the Guide to Diving Catalina Island which provides maps, photos and descriptions of 49 of Catalina's best dive sites. The guide also includes valuable information on marine life, shipwrwrecks, info on hazardous marine life, game cooking and more in its detailed 110 pages. Take a look at some selections from the book, Some of Catalina's more famous dive sites include Blue Cavern, Bird Rock and Casino Point Underwater Park. Many of the scuba diving shops and Catalina Island hotels can put together a great scuba diving package to suit your skill level.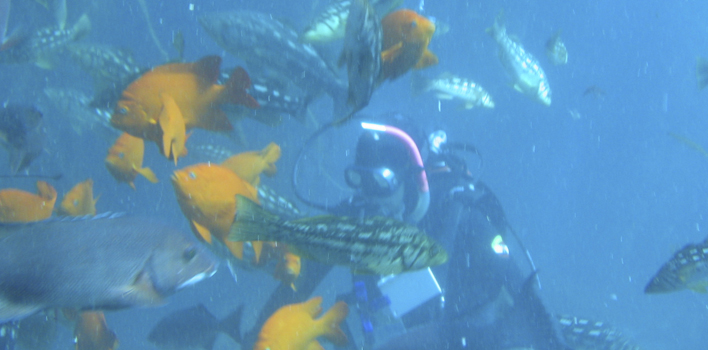 Pavilion Lodge Scuba Diving Packages One call arranges everything: Pavilion Lodge Accommodations, Cross-channel boat, Boat Diving on King Neptune or Prince Neptune, Casino Point Shore Diving at Avalon's Underwater Park
Catalina Divers Supply & Dive Shop -The SCUBA CAT boat dive package includes round-trip ferry, hotel stay, one day boat dive, and air fill & weight coupon. Call early for best prices! Call 310-510-0330.