Catalina Island Vacation Packages
Bundling your travel accommodations and activities into one of the great Catalina Island Vacation Packages is a great way to simplify your vacation and save money. Whatever the activity you have in mind, there are all kinds of great Catalina Island package deals available.
Packages are are the best way for couples, large families, and groups to save on accommodations, activities, and meals. Some of the best companies offer significant discounts, so it makes sense to decide what you want to do - and then check to see if you can bundle it with something else like a hotel deal, activity, or meals at a fine local restaurant.
The nice thing about booking your trip this way is that it takes the burden of planning daily activities off your shoulders, and you can really relax and enjoy your time away from the mainland. This is especially nice for busy parents and workaholics! By bundling your accommodations and activities, all that's left is to enjoy the island and relax.
Catalina Valentines Day Packages
Book early! Valentines day is a very busy time for Catalina Island and accommodations book up fast. A typical Valentine's Day Package will include round-trip fare on one of the ferries like the Catalina Express, three nights at one of Avalon's romanitc hotels like the Pavilion Lodge or Hotel Atwater, dinner for two at the exclusive Catalina Country Club, and tickets to the Valentine's Sweetheart Dance at the Casino Ballroom. Married couples can renew wedding vows in a special ceremony while overlooking scenic Avalon Bay. Prices in the $325.00 range.
Catalina Island Kayak Package
Bundle Round trip tickets on the Catalina Express, accommodations, kayak tour to the famous Frog Rock, and an undersea submersible adventure. Learn the basics of paddling a kayak from an experienced guide and navigate the coastline of Catalina Island as you paddle over kelp forests teeming with tropical fish. After, board the Starlight or Emerald semi-submersible vessel and go underwater where Catalina's abundant marine life is revealed as you sit five feet below the surface in a climate-controlled semi-submersible vessel.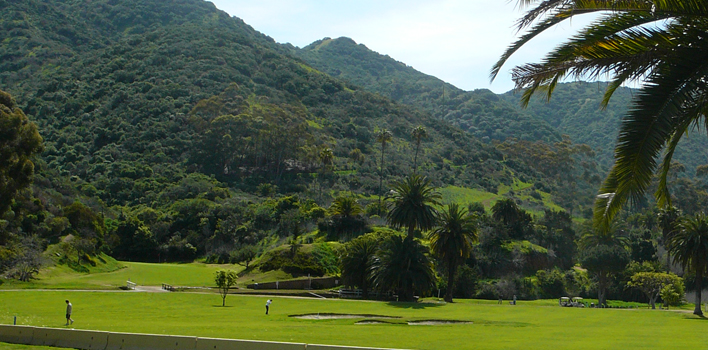 Catalina Island Golf Package
Combine your accommodations and round trip ticket on the Catalina Express with 9-holes of golf at the beautiful and historic Catalina Island Golf Course, the original southern California golf course. The Catalina Island Golf Course is a challenging 9-hole, 2,100 yard course which is easy to walk and plays in roughly two hours. The fully stocked Pro Shop can supply all your equipment needs and Golf club and electric golf cart rentals are also available.
Playing on the first southern California golf course ever constructed (late 1900's) is a unique opportunity to connect with the history of the sport and embrace the islands relaxed vibe. Green fees and associated costs are very reasonable making Catalina Island Golfing one of th most affordable southern california golf packages available.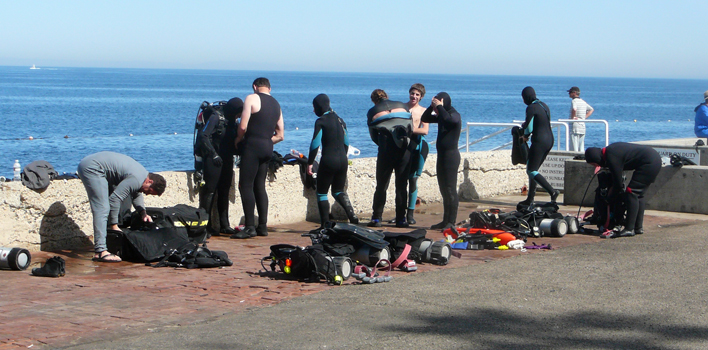 Catalina Island Dive Package
Discover why Scuba Diving Magazine named the Channel Islands (including Catalina Island) "The World's Healthiest Marine Environment." Certified divers can bundle round trip tickets on the Catalina Express or Catalina Flyer and accommodations with one day of boat diving and one and one half days of shore diving. Visibility is typically 50'+ during late summer and up to 100'+ by December. Enjoy a 2-3 tank dive and experience Catalina's diverse marine life, pristeen kelp forests and Avalon Dive Park's many shipwrecks. Certified divers - enjoy a 2 or 3 tank dive with either Scuba Luv or Catalina Divers Supply. First timers and experts alike will love Catalina Island Scuba Diving.
Family Packages, Inland Tours, Romance packages and more...
Inland tours by way of 4x4 bring you into a part of the island most people don't see. Families can benefit from group rates. Keep checking back for more Catalina Island Vacation Packages and Catalina Island Tours to find the best Catalina Island Package for you and your family.