Catalina Island Tours
Catalina Island has so much to offer that sometimes the best way to see the island is by taking one of the many guided tours available. Tours are made to be affordable for families, so check out the price breaks, and packages before you book. You can also check out the Catalina Chamber of Commerce by visiting their website or calling to find out about when certain tours are running, and to find out who they recommend. Any business that belongs to the Chamber of Commerce is probably going to be reputable.
It's my opinion that you really can't enjoy the island 100% if you just wander around and try to do your sightseeing on your own. That's not to say that you can't do that, but the guided tours gain you access to places you simply couldn't visit on your own. Not only that, but it's the tour guides who make the experience either good or great - depending on who you get - but in general, the guides are very knowledgeable. Taking a tour is also the best way to learn about the island's flora, fauna, and history.
Catalina Island Casino Tour
Discover a rich history filled with big band music and the early days of movies with live soundtracks. The Catalina Casino epitomizes everything glamorous and decadent about Catalina Island. Enjoy the historic Art Deco murals and see the classic 1929 pipe organ which still resides inside the Avalon Theatre, where movies are still shown on its massive screen. The tour culminates in the romantic Casino Ballroom, which is a sought after destination for romantic couples and young lovers. Tour cost about $16.00 for adults.
Flying Fish Boat Tour
Watch out! Catalina's flying fish really do fly - most people have to see it to believe it. Take a nighttime cruise aboard the classic open-deck Blanche W. while its spotlights illuminate an amazing nighttime spectacle. Built in 1924 for the sole purpose of watching flying fish, her WW1 era million candlelight power searchlights entice the flying fish into hurling themselves out of the water and into the air almost on command. This is a truly unique tour you won't soon forget. Tour cost about $20.00 for adults. (Seasonal).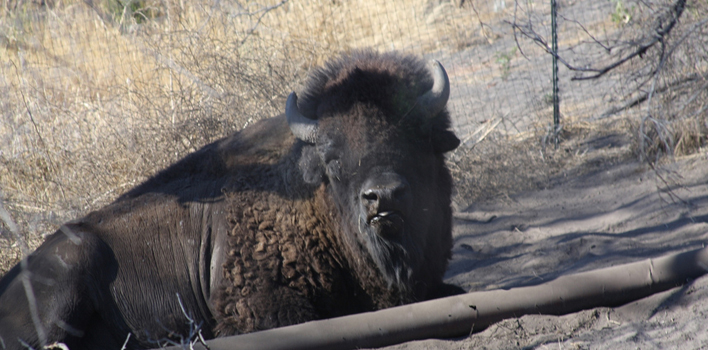 Catalina Island Interior Off-Road
Adventure: Experience Santa Catalina Island's "outback" in a 12-passenger, open air Mercedes Unimog. Enjoy breathtaking views, visit wild habitats on this truly unique safari-style tour. The tour begins at sea level and takes you all the way to an elevation of 1,300 feet. Visit the Middle Ranch habitats of Catalina Island Fox and the American Bald Eagle. Get treated to a delicious complimentary lunch while visiting the Conservancy Nature Center's great educational displays. Tour costs about $100.00 for adults.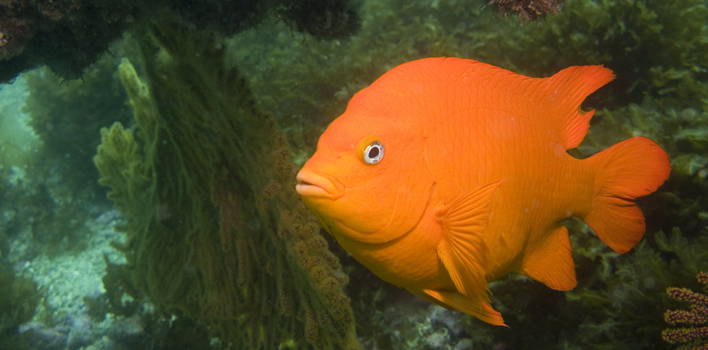 Glass Bottom Boat Tours
Catalina Island has long been famous for its crystal clear water and glass bottom boats. Visit Lover's Cove Marine Preserve and behold colorful fish and marine plants thriving among the kelp forests. At night, a group charters are available to those who wish to see a whole new cast of amazing marine creatures. Keep your eyes peeled for spiny lobsters, moray eels and horn sharks. Tour cost about $16.00 for adults, nightime group charters are separate - contact tour company for pricing.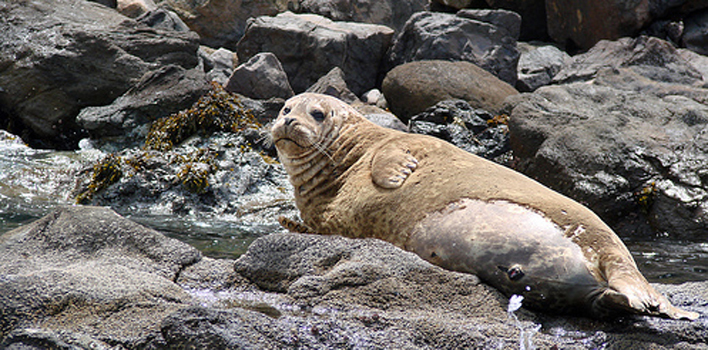 Seal Rocks Tour
Cruise to Seal Rocks aboard the Blanche W., a 64-foot open-deck passenger boat constructed in 1924 specifically for touring Catalina's coastline. Visit Seal Rocks and watch these playful migratory mammals as they frolic, feed and sun in their natural habitat along the island's east end. California Sea Lions are one of the Pacific Oceans most entertaining residents and are sure to please the whole family. Tour cost about $16.00 for adults.
Catalina Island offers a host of other tour opportunities like scenic bus tours, inland adventure tours, seasonal wildflower tours, and a variety of glass bottom and undersea tours.